Last year I missed Jane Hart's session so I made sure I would be attending her session this year. She collaborates with Cathy Hoy from Coca-Cola enterprises.
What can you do with the Enterprise Social Network?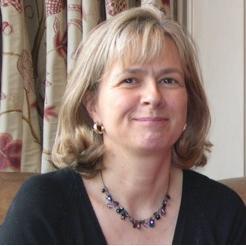 Most organizations have an Enterprise social network (ESN) like Jive, Yammer or any other but are not using it effectively for learning. The good thing of using the ESN is that people are already using it. It fits the idea work= learning and learning = work. Ten great ideas to use your ESN are:
Underpin social teams Social learning comes through social collaboration, social teams. It is not about training people to use the ESN but about helping them to use it. This is a subtle difference.
Host online communities. plan, set up and launch communities. It takes time and effort by a community manager to nurture a community.
Social onboarding. Welcome and support new hires, which is walking the talk that they are in a social business
Support social mentoring. Let people choose who they want to be linked up with for mentorship. You can enable and facilitate this as coordinator/ facilitator.
Guided social learning experiences – often having a course and a space on the ESN around it doesn't work. So you may organize guided social learnng to build their confidence in sharing. Jane is organizing 4-weeks sessions.
Host a learning challenge or campaign. for instance the #bemore challenge. The focus is again on sharing, not about content delivery.
To provide drip-feed training. Work like Twitter with for instance a daily tip. Helps to keep a team informed with new resources.
To support modern, social classroom. Pre in and post training a group can be set up in the ESN. This can support the flipped classroom.
To support a live event, for instance a webinar. Which is similar to having a twitter backchannel. In the ESN it may be more private than a Twitter feed.
To set up a learning network. Forster connections across the organisation around people's projects and passion
The practical experiences of Coca-Cola and Tesco
Cathy Hoy is senior manager Learning and Development in Coca-Cola and used to work for Tesco. She is not going to share the secret recipe for coke (unfortunately :). She started using the ESN for improving the face-to-face experiences, connecting the dots. Key features of an ideal ESN for Cathy are:
a familiair interface
collaborative features.
accessible on a mobile device
access for external email adresses
People are really anxious before a training session, so it helps enormously when you invite them to connect before a session on the ESN, this helps to create the right mood for you training. Think about this upfront when you design. You can also keep cohort groups connected, for instance when trainees are from different countries, this helps them to keep in touch. People often feel more comfortable using the ESN. In one case the trainees continues doing their own research and sharing this via the ESN.
The biggest learning from Coca-cola
It is very important to organize community management. It is really a job in itself. It doesn't have to be one person, it can be a group of champions.
You need leadership support. This may come down to culture or skills. For skills you can use reverse mentoring. Link senior managers to juniors learning about the ESN but also about Facebook and blogging for instance. For the juniors it is a great opportunity to get into touch withe senior management.
Trust. People know how to interact on social networks, but is there enough trust to share?
Have clear objectives – why are you doing it and what do you want to achieve?
Questions
How do you deal with the messiness of the ESN if 600 groups proliferate? This is part of the process, you do want people to play around with it. After some time the good stuff might rise to the top, and the uninteresting stuff may die. The best groups are self-organized groups.
How to get a balance between moderatoring and letting go? You don't want heavy moderation, groups will be able to organize themselves. A law firm was scared that people would share confidential informaion, but it never happened, people know how and what to share (or not to share).
What if people start to use other platforms for instance creating whatsapp groups? The social media policies of organizations sometimes drive people underground to other platforms. It is a balance between protecting the company culture and allowing people to go ahead. If the problems is skills you may try reverse mentoring.
Are there experiences of using ESN for performance appraisals and reward systems? In the room there are few experiences with this. Is that really good to include? We are looking for ways to improve their jobs so indirectly it will show.